One Source will coordinate every aspect of sourcing and maintaining the relationship with an independent contractor who leverages the latest electrostatic spray technology to sanitize all contact surfaces at your facility quickly, effectively, and safely. This solution is ideal for quick decontamination following a positive COVID-19 case or after any other contagious pathogen is found in your space.
Your One Point of Contact for Commercial Sanitizing and Disinfection Services
The COVID-19 pandemic has shown businesses how important it is to protect employees from potential contamination. Unfortunately, some nonporous surfaces can remain contaminated with viral matter for up to 17 days, while some people infected with the virus don't show symptoms for up to two weeks after infection. These two factors make COVID-19 extremely difficult to track and contain. That's why it's more critical than ever to keep employees and customers safe by regularly disinfecting your facility, particularly following a potential exposure.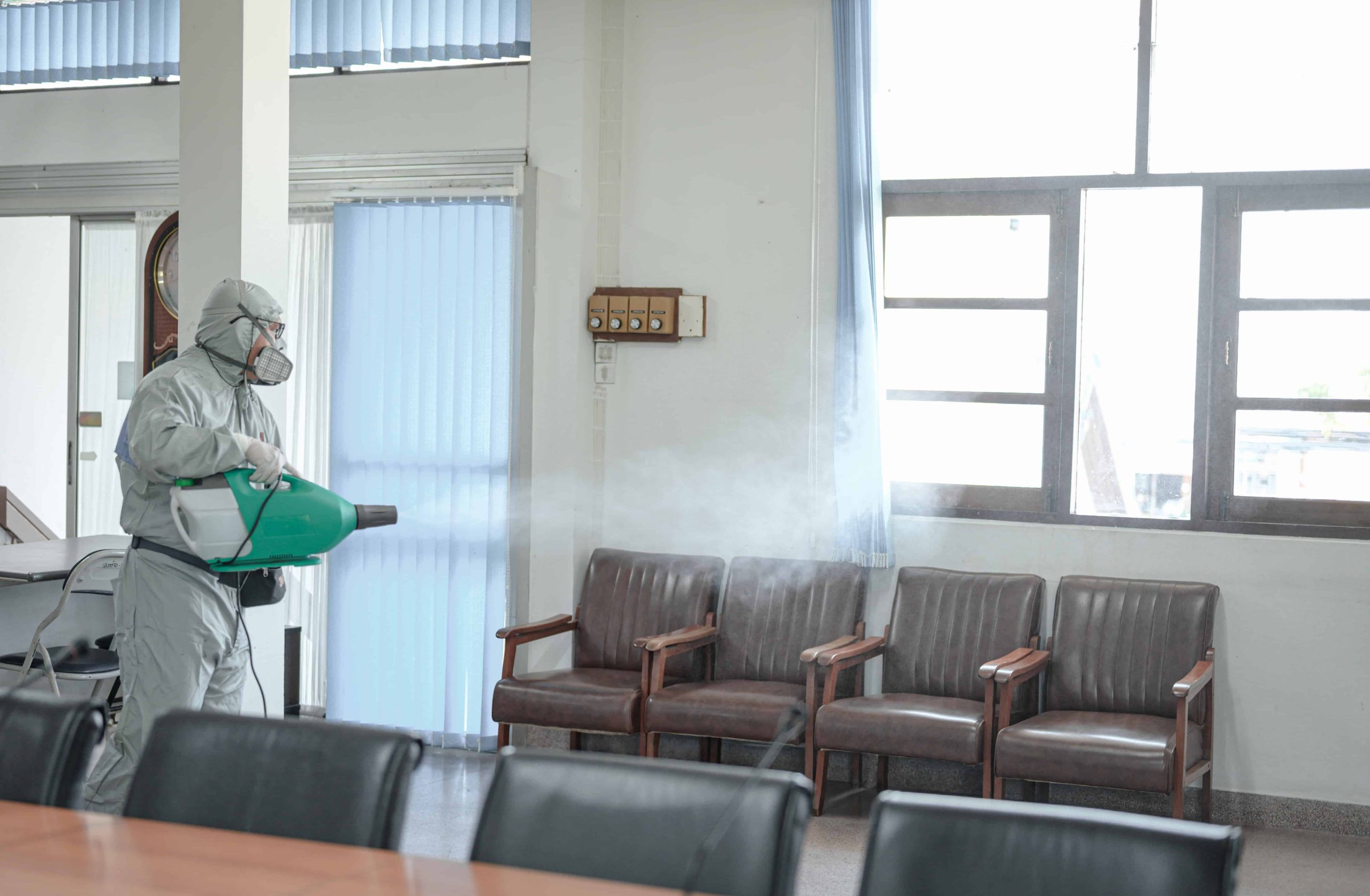 In response to the COVID-19 outbreak, One Source emerged as an industry leader in coordinating services provided by independent contractors who offer electrostatic disinfection solutions and deliver fast response services using the latest technology. We source, screen, and maintain the relationships with vendors who provide rapid emergency disinfection services 24/7 throughout the greater San Diego area so you can have peace of mind with immediate remediation in the event of an outbreak. We will take care of all the details involved in coordinating the services of a professional contractor who uses the comprehensive electrostatic disinfection solution that relies on EPA- and FDA-approved technology designed to kill bacteria, viruses, and influenza, including COVID-19 strains and other contagious pathogens.
This methodology is an innovative new surface treatment system that combines proven electrostatic technology to quickly and easily disinfect the hardest-to-reach places at virtually any facility. This approach delivers a targeted solution for comprehensive surface sanitizing services designed to keep your building safe and open for business while saving time, money, and labor.
What Is Electrostatic Disinfection?
Electrostatic disinfection involves spraying an electrostatically charged mist onto surfaces and objects at your facility to sanitize them. Your contractor will use a portable machine that combines a disinfectant cleaning solution with air to atomize the solution as it exits the sprayer.
How Does Electrostatic Disinfection Work?
As the cleaning solution exits the electrostatic sprayer, an electrode gives it a positive electrical charge. The mist then attracts and kills 99.9% of free radicals, including bacteria and viruses in the air and on surfaces. Because the mist alone is enough to decontaminate without the need for contact, your contractor can use it to disinfect virtually any surface or space.
Is Electrostatic Disinfection Safe?
Dry dusting stirs up particles, often releasing them into the air and onto other surfaces without killing them. Wet dusting may involve harmful cleaning chemicals, making it hard to sanitize certain surfaces or objects. As an EPA- and FDA-approved technology, electrostatic disinfection is considered one of the safest sanitation solutions available today.
Need Same-Day Office Disinfection Services?
Get in touch with One Source, and we'll take care of all the particulars involved in getting one of our trusted independent contractors out to your facility as soon as possible.
Coordinating Comprehensive Disinfection Services for San Diego Buildings
The electrostatic disinfection technology used by our specialized independent contractors can sanitize any space that's been contaminated by COVID-19 or any other contagious pathogen. This technology is most commonly used to disinfect: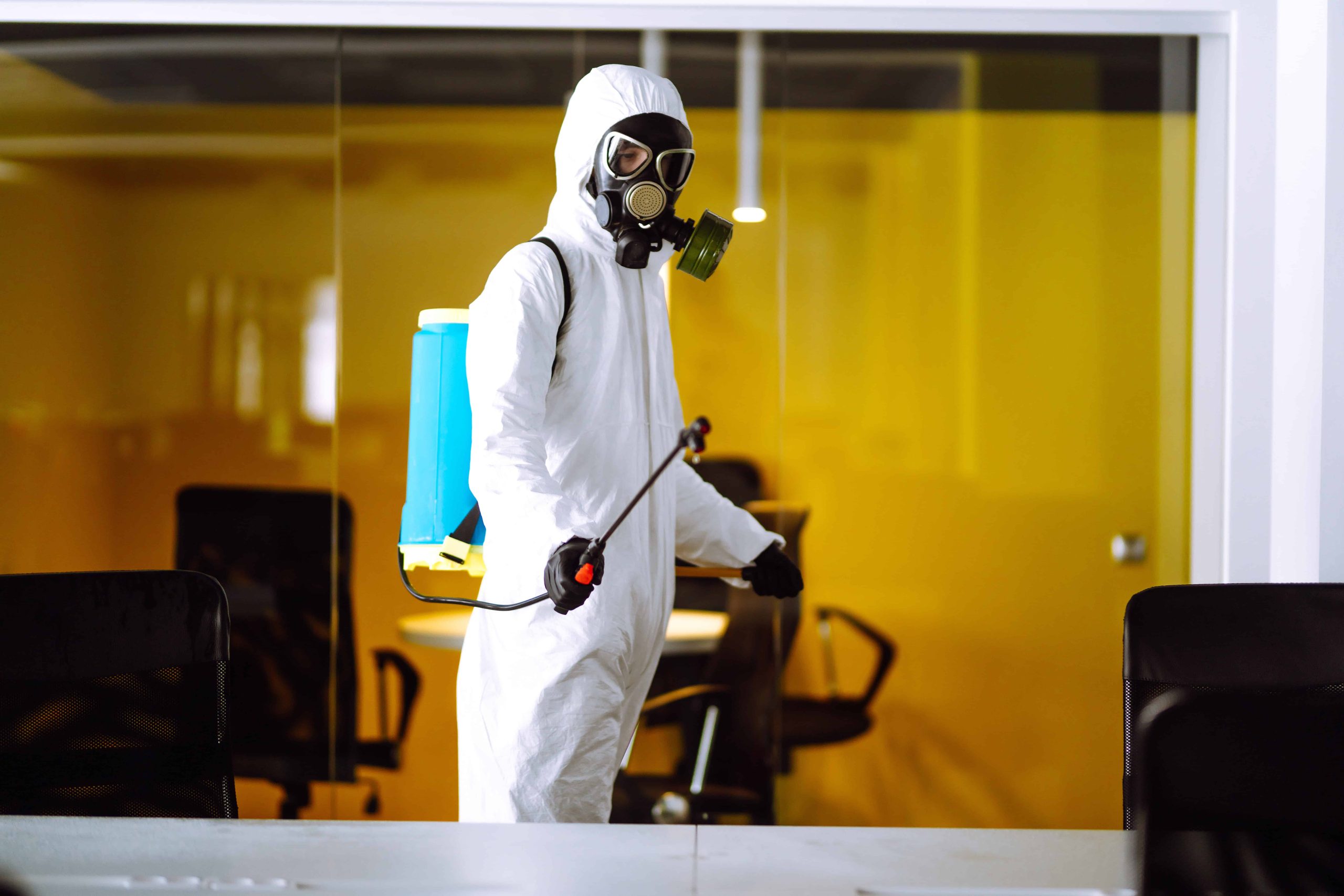 Hospitals need disinfection services because they host people who arrive with a wide range of medical problems.
From small medical offices to large hospitals, we coordinate services provided by trusted independent vendors who use hospital-grade disinfectant to sanitize healthcare buildings. The specialized contractors in our carefully vetted network of independent vendors have certifications from the Global Biorisk Advisory Council (GBAC) to help you prepare for, respond to, and recover from biorisk hazards.
Restaurants and bars need regular disinfection because they can carry foodborne illnesses that make patrons sick. We will take care of all the details involved in selecting and maintaining the relationship with an outstanding contractor who will provide bar and restaurant kitchen cleaning services that disinfect all areas carrying these illnesses. We partner with contractors who can electrostatically disinfect any restaurant, bar, pub, concession stand, or food truck to ensure the safe handling of food.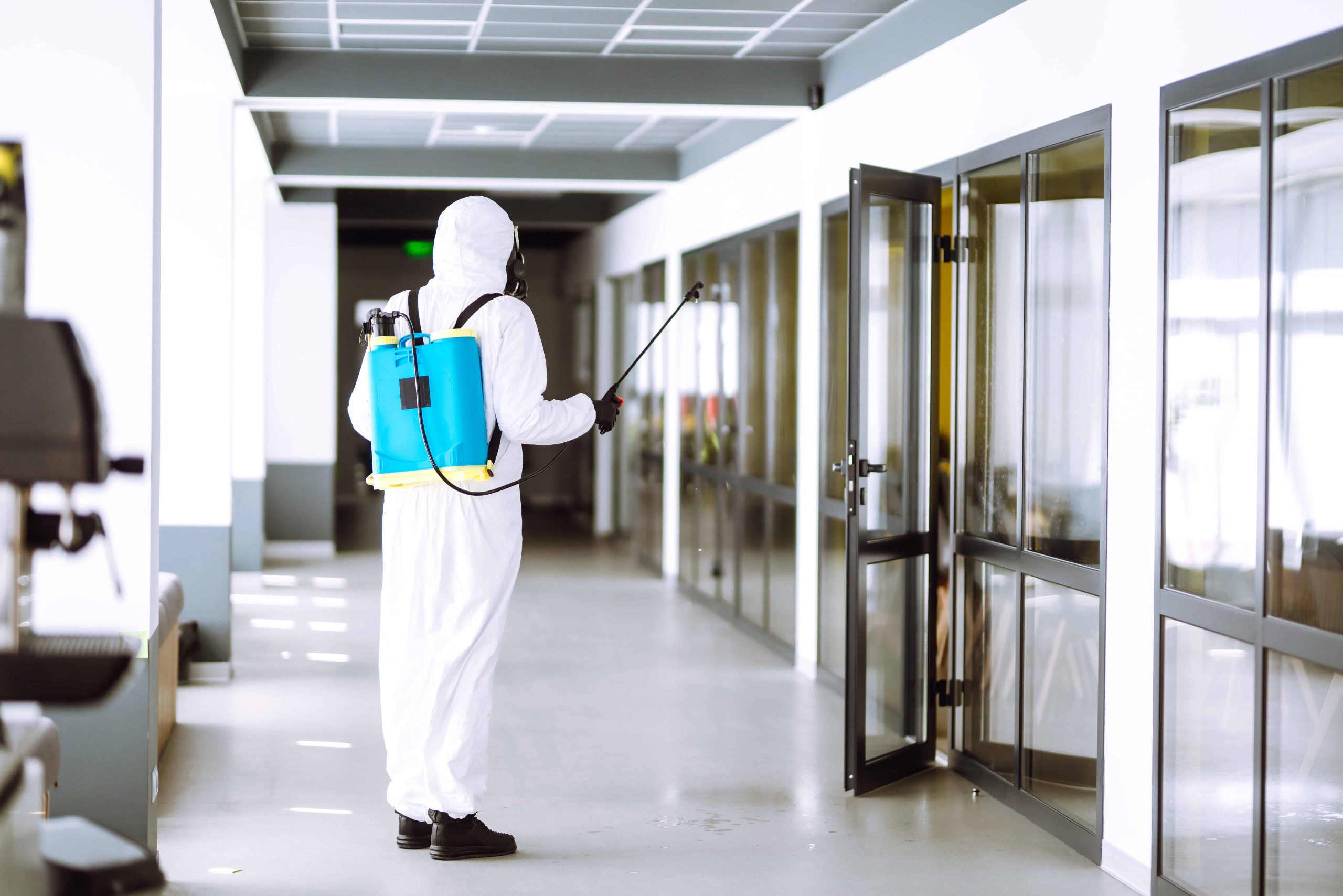 Offices often have many different bacteria and viruses on all their surfaces, ranging from the common cold virus to COVID-19. We will handle every aspect of selecting, paying, and monitoring the services of an independent contractor who offers same-day office disinfection services to get your business back up and running as quickly as possible following a potential infection.
Commercial buildings aren't the only community buildings our contractor partners disinfect. One Source also coordinates the provision of school disinfection services, gym cleaning services, and more because we understand these shared spaces host a variety of illnesses. We want the people who use community spaces to stay safe and healthy at all times.
We Coordinate Services Provided by Contractors Who Can Safely Clean and Disinfect Any Space
Don't see your building listed above? With decades of industry experience, there's still a good chance the experts at One Source can find a way to coordinate all the details of ensuring you get the services of a contractor who can sanitize your space.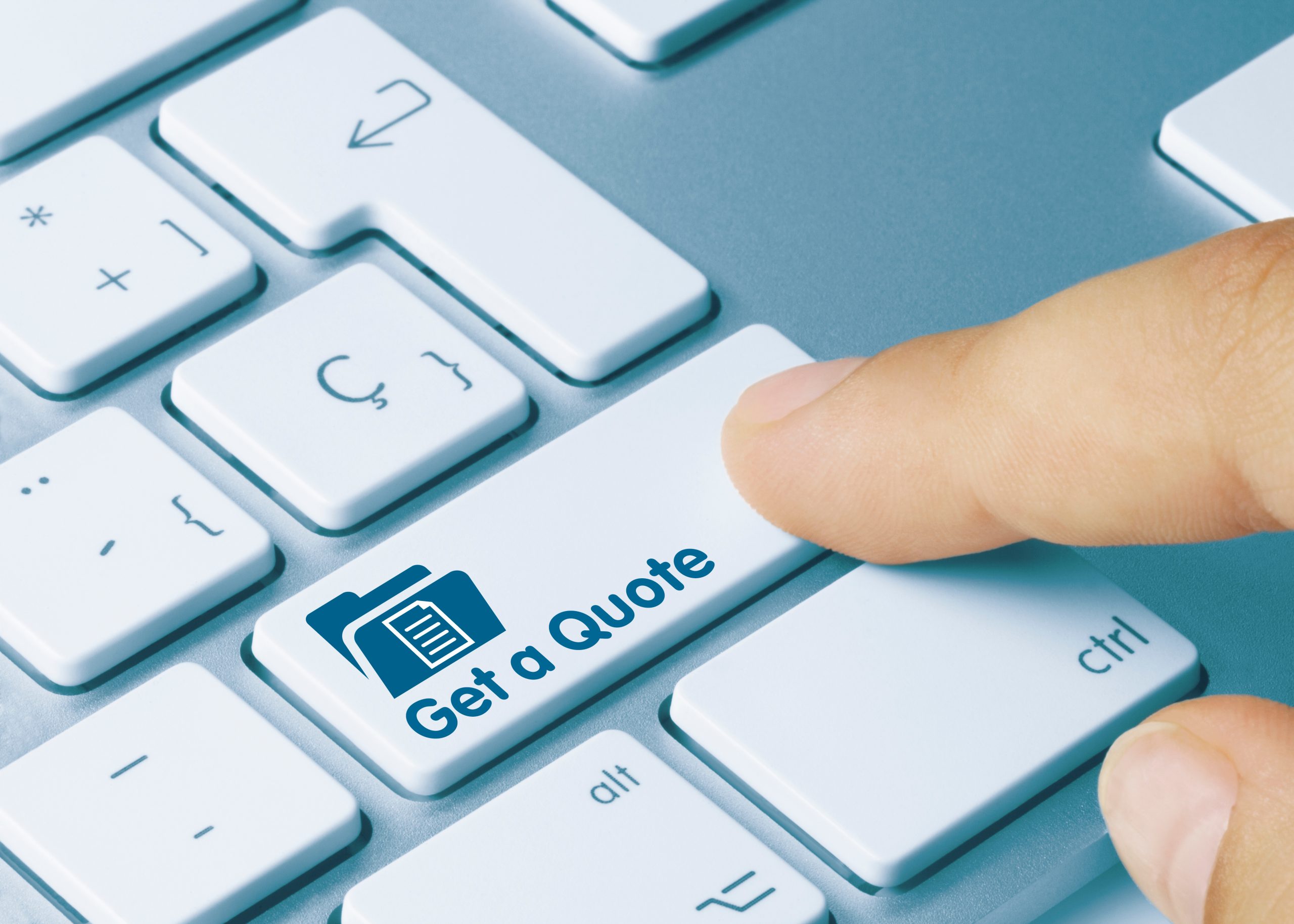 Get in touch with our Commercial maintenance team to schedule a site visit, and we'll get you a quote within 24 hours. We also provide phone quotes for same-day COVID disinfection services.